The internet's been abuzz with a trendy steak sandwich known as the Wagyu Katsu Sando — a crunchy, panko-breaded and fried cutlet of A5 nestled between two buttery slices of toasted white bread, and topped with a tangy sauce.
Popularized in Japan, this dish has made its way across Instagram and into American cuisine — rightfully celebrated for its tender, ultra-marbled, beefy middle and crispy outer layer. Only a few restaurants in the US even sell this decadent sandwich, but you can make it at home fairly easily with almost any cut of A5 Wagyu. It has the perfect symphony of textures and you'll be hooked after just one bite.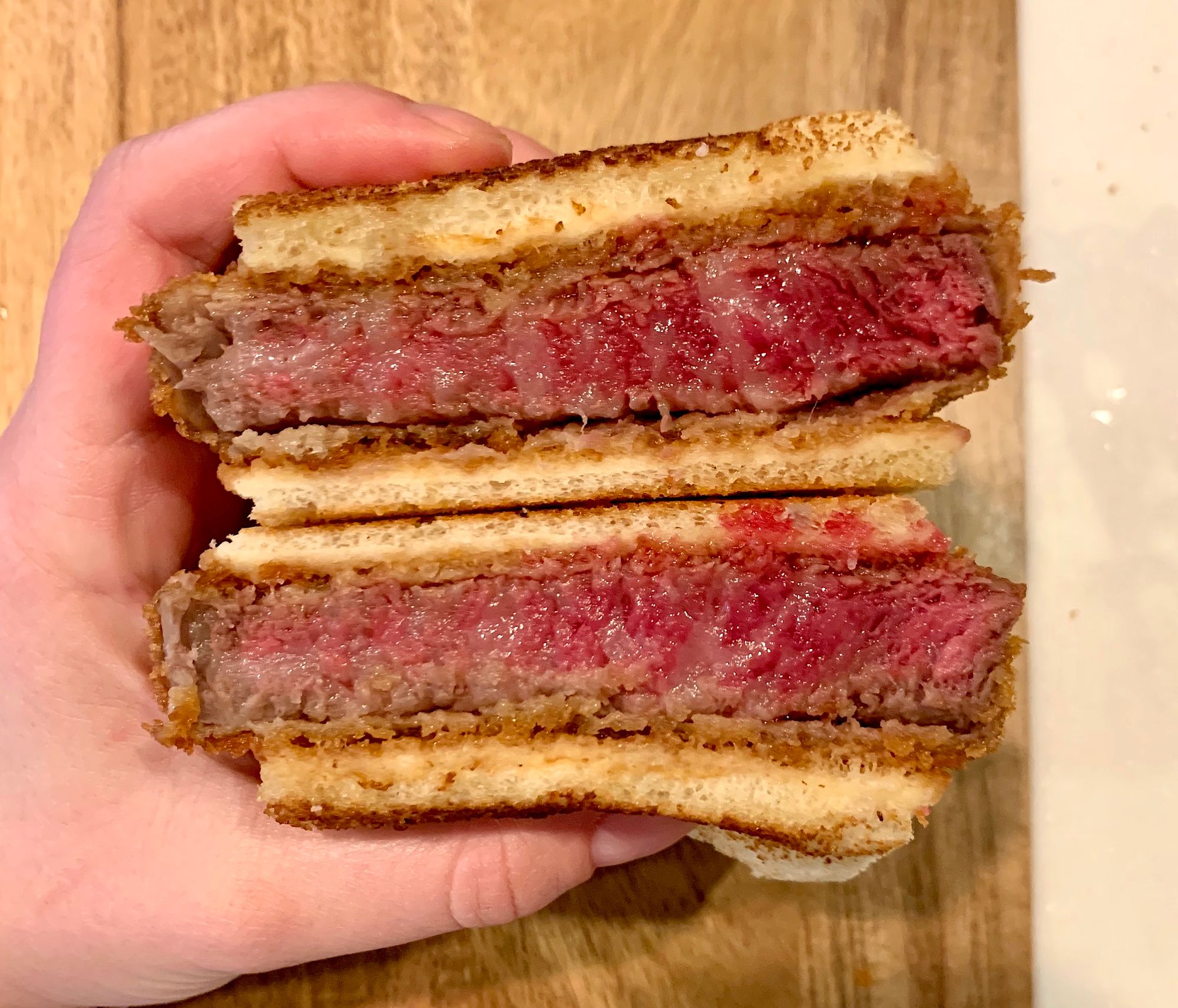 In Japanese, Gyu literally means "beef", and katsu and sando are the abbreviations for "cutlet" and "sandwich," respectively. It sounds simple (and it is!), but the Wagyu is what really sets it apart.
This dish is rich — and just half a serving will leave you satisfyingly full. I admittedly ate the whole thing because, well, it's that good — but you could easily cut this into fourths or more and serve it as an epic appetizer.
There are a few things in this recipe that you should not substitute for. The Wagyu (obviously) is a key player here. Unlike most steak sandwiches, which use thin slices of beef to make it easier to chew and eat, a Wagyu Sando should be served with the entire cutlet. Wagyu is ultra-tender with a low melting point, so it bites through cleanly and gives it that melt-in-your-mouth, buttery feel that makes it so special.
Panko bread crumbs are also very important to this dish, and ordinary bread crumbs simply won't give it the same texture. Panko is larger, coarser and doesn't contain the crust (unlike usual breadcrumbs), helping to give it that extra crispiness and better uniformity. It also absorbs less oil — letting the true flavor of Wagyu marbling shine.
Japanese Milk Bread is also preferred in this dish — it's soft, springy and extra fluffy — although it's not an absolute must. You can usually find it at Asian markets, but if none are open near you, a high quality artisan white bread will also work.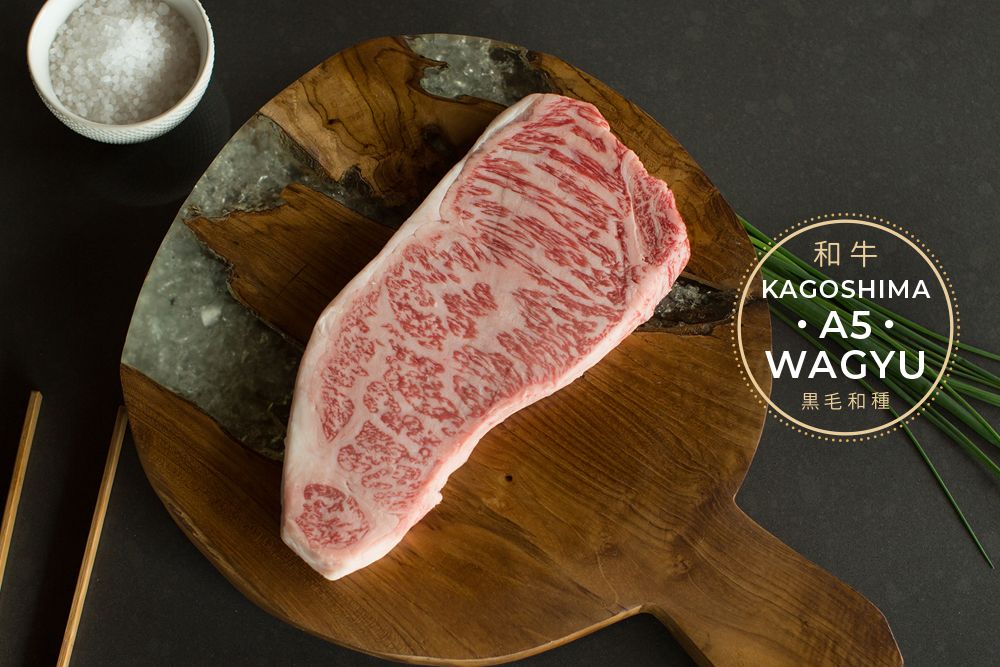 Here's what you'll need:
4-6 oz per serving of Japanese Wagyu, cut to about 3/4 inches in thickness (a Petite Striploin or Ribeye are great choices)
Japanese Milk Bread (or a high-quality white bread)
Butter
3 Tbsp ketchup
3 Tbsp Worcestershire sauce
1 Tbsp honey
1/2 Tbsp soy sauce
1 cup Japanese-style panko
1 egg
Flour
Oil
Salt and pepper
Here's how you do it:
Prepare sauce. Combine ketchup, Worcestershire, honey and soy sauce. Mix well and set aside.
Heat oil in a cast-iron skillet over medium heat. Frying temp should be about 200°C/390°F.
Lightly whisk egg in a shallow dish and set aside. Pour breadcrumbs into a shallow dish and set aside.
Butter one side of bread slice, then lightly toast it in nonstick skillet until browned. Remove from heat, evenly trim the crust off the edges and set aside.
Trim your Wagyu into a cutlet size, slightly smaller than a bread slice, about 4.5-5 inches in length and width.
Note: Using a New York Strip, we trimmed the edges so that the steak was a pretty even rectangle, then cut in half.
6. Season both sides of cutlet with salt and pepper, then lightly sprinkle with flour — patting evenly onto surface and edges so that all sides are covered.
Note: Try to touch the meat as little as possible — you don't want the temperature of your hands melting the fat on this decadent cut!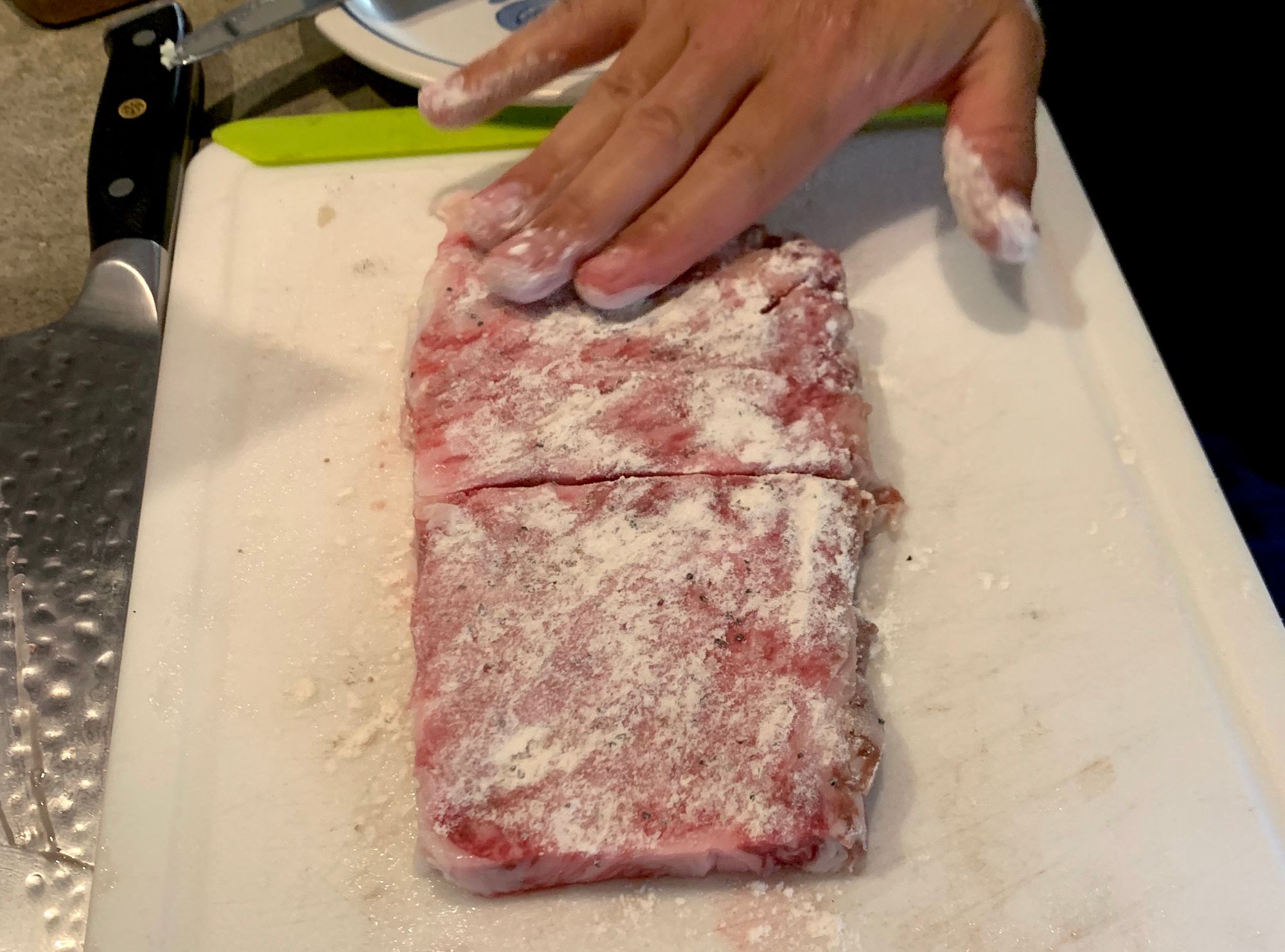 7. Arrange dredging station from left to right — wagyu, egg and breadcrumbs. Dip wagyu into egg, then into breadcrumbs, making sure all sides are evenly coated.
8. Carefully place cutlet in oil and fry for about 45 seconds per side.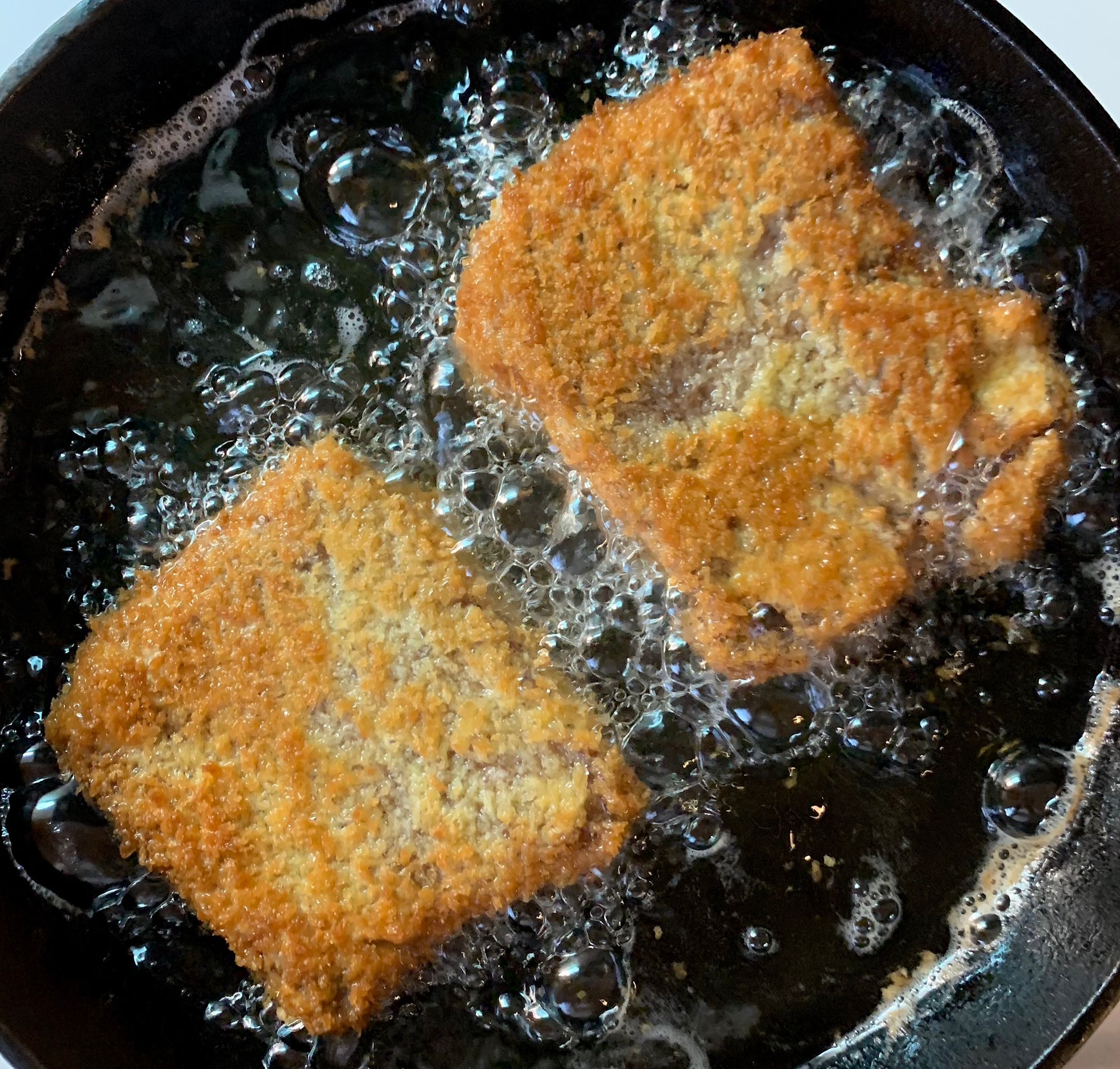 9. Remove from pan and let rest for 2-3 minutes.
10. While Wagyu is resting, spoon sauce onto the untoasted side of bread so it soaks in.
11. Place wagyu cutlet between slices, cut in half, and serve immediately.
---
For more recipe inspiration, join our Steak Holder Facebook group or check out our Cooking Resources page for lots of how-to videos on preparing your favorite cuts!