With nearly 42 million people (1 in 8), including 13 million children (1 in 6), expected to experience food insecurity this year, we recognize that getting people healthy food where it's needed most is more important than ever. That's why this holiday season, we're honored to have helped our community with one of the biggest meals of the year — Thanksgiving.

We kicked it off a little early by donating more than 2,000 free-range turkeys to those in need last week, serving local nonprofits like Ballard Food Bank, the University District Food Bank, Food Lifeline, Northwest Harvest, Union Gospel Mission and the YWCA. Sourced from one of our most well-loved farms, Ferndale Market, these turkeys helped collectively feed 2,500 people in the Seattle area.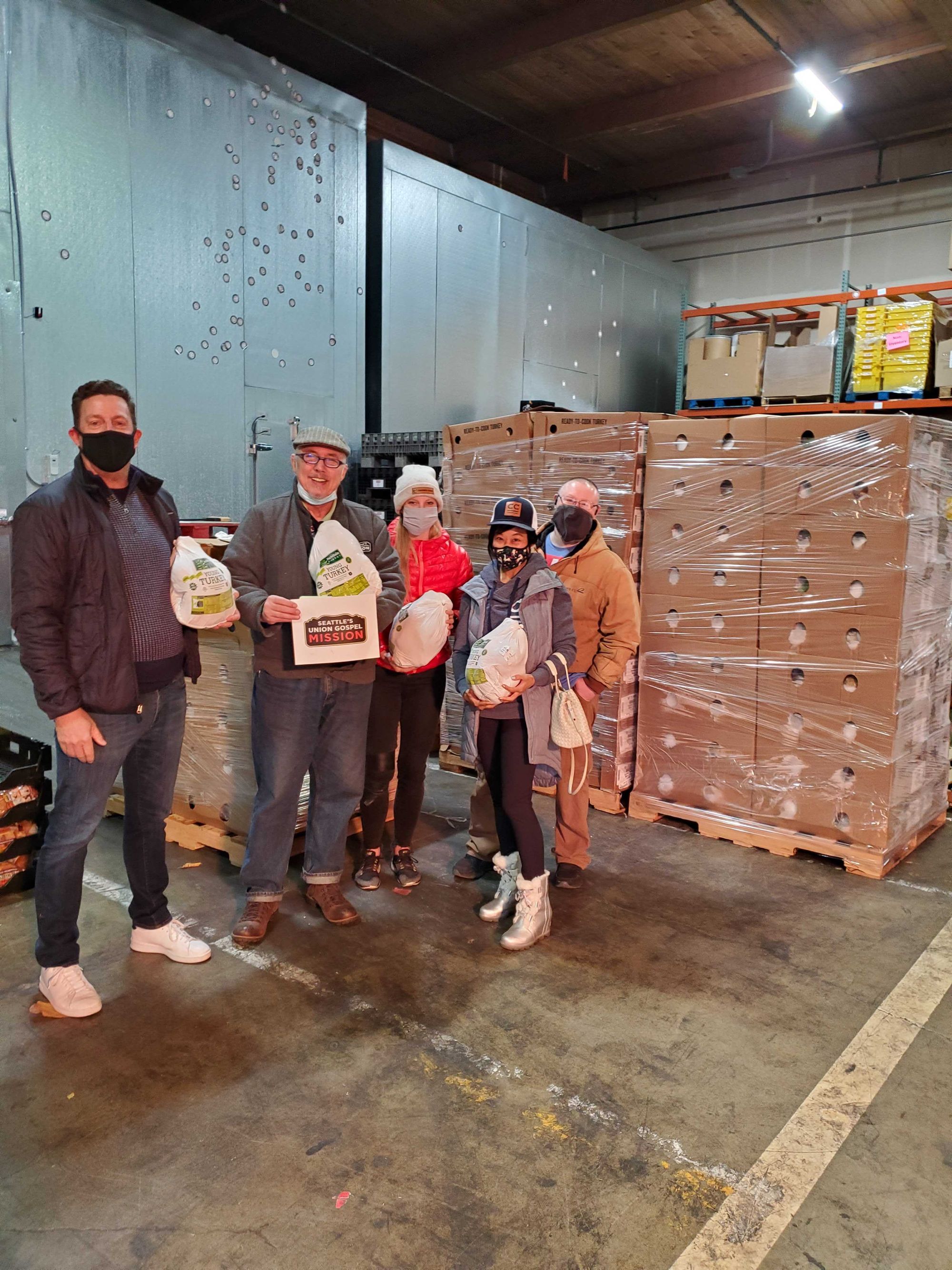 Here at Crowd Cow, we believe everyone, wherever they live in the country, should have access to great-tasting food that was sourced sustainably and transparently. It's why we only sell products we're proud to serve on our own tables, and why we're committed to doing right by our farmers and fishermen, the animals they raise, and the land they share.

This commitment also extends to our communities, and giving back to the community in this way reminds our employees and our community of the impact a great meal at home can have during this season. It also solidifies what we set out to do when we founded this company — make a difference through ethically and sustainably sourced products that benefit both the independent farmers and the customer.
As food banks are stretched to do more with less, and cite protein donations as one of their most needed items, we hope you'll join us in donating to your local food pantry to continue helping those struggling with hunger. Together, we can all help more families eat better this season.