Author, journalist, lecturer and TV host, Steven Raichlen is the man who reinvented modern barbecue. From the international blockbuster books Barbecue Bible and How to Grill to the popular TV shows Project Fire and Project Smoke on PBS, he is a master of the grilling craft and of barbecue flavor.
Learn more about Steven Raichlen — in his own words.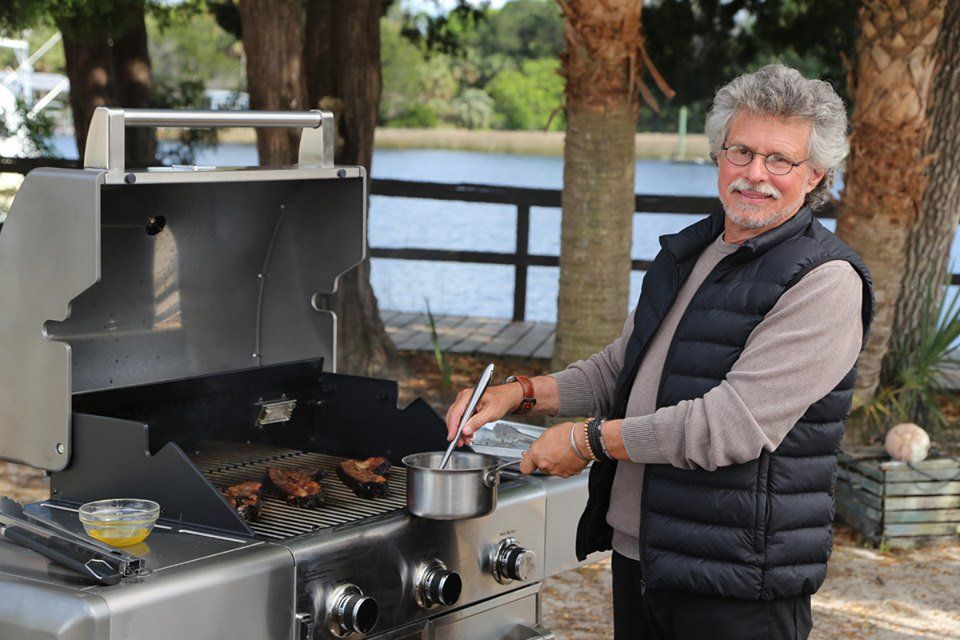 How did you discover your love for barbecuing and crafting delicious meals?
I like to say that I didn't find barbecue. Barbecue called me. The year was 1994. The place: Miami, Florida. I was writing a book on an entirely different subject. One sunny afternoon in November, it was like I heard a voice ordering me to "Follow The Fire." More prosaically, I had the sudden realization that, while grilling is the world's oldest and most universal cooking method, everywhere it's done differently. My mission was to travel the world's barbecue trail to document how people grill in different cultures. That led to my book The Barbecue Bible (Workman Publishing), and that led to a career in barbecue that has included dozens of books and TV shows, a Barbecue University, a line of seasonings and barbecue tools, and now my Planet Barbecue prepared barbecue.
If you could describe your cooking style in three words, what would they be?
Smoke. Fire. Flavor!
Where did you find the inspiration to bring Planet Barbecue to life with products from Crowd Cow?
It happened over brisket. Literally. Crowd Cow had just received the first A5 Wagyu Brisket ever to be exported from Japan to the U.S. They gave me the opportunity to be the first American to cook it. They sent it—all 35 pounds—to my Barbecue University (at the time in Colorado), where I slow smoked it on a Big Green Egg for 16 hours. My students damn near swooned on tasting its smoky, fatty awesomeness. That's how the relationship with Crowd Cow began, and when I decided to launch Planet Barbecue, I knew Crowd Cow would the perfect partner. We sold out of the Planet Barbecue Texas-style brisket in a couple of weeks, so I guess we were a partnership made in heaven. (Barbecue heaven that is.)
All of the Planet Barbecue items are ready to heat and eat — what made you decide to do all the hard work (including the low and slow wood smoking) for our customers?
Barbecuing is simple, but it isn't always easy. You start with massive hunks of meat. You need an even larger smoker — fueled by a hefty woodpile. You measure the cook time not in minutes or hours, but half days, and smoking a brisket or ribs demands a delicate balancing act of controlling the heat, spice, airflow, and smoke to produce meat that's fork-tender but not mushy, full-flavored but not overpowering, with just the right dose of woodsmoke. It isn't easy for me, and I've been barbecuing for 25 years. So, we thought we'd take the time and anxiety out of the process and give you pitch-perfect barbecued brisket and ribs you can reheat in the oven.
What makes the Planet Barbecue meat items (Southern Style St Louis Ribs and Texas Style Prime Brisket) different than items our customers may have tried previously?
We cook our briskets the traditional way — seasoned with a classic salt and pepper rub, then slow-smoked over oak in a traditional barbecue pit. Our ribs receive a similar treatment, only now we're smoking over hickory. And we slather our ribs with my lemon brown sugar barbecue sauce. (It's piquant, sweet, and smoky). With the brisket, we're aiming for smoky simplicity of classic Texas barbecue—with the focus on the beef. With the ribs, we're looking for the complex layering of flavors characteristic of traditional Kansas City barbecue.
What makes you excited about the Planet Barbecue sides?
Side dishes have often been the poor stepchildren of American barbecue, but having several vegetarians in my family, I take my vegetable side dishes seriously. So seriously, that I wrote a whole book on the subject: my How to Grill Vegetables book recently published by Workman Publishing. Consider our grilled creamed corn. We grill the corn kernels first to impart a smoky flavor, then enrich them with butter and cream. Speaking of smoke: we actually cook our baked beans in a smoker. We use three types of beans (red, black and navy) and amp up the flavor by adding chopped barbecued brisket. Now those are baked beans!
How did you develop the seasoning blends in your Project Smoke line? Do you have a favorite?
Spice rubs are the foundation of all great barbecue. For years, I've told people how to make great rubs from scratch in my books and on my TV shows. I decided to make the process even simpler: sell my favorite rubs in bottles. My favorite? That's hard to say because each is so different. (It's like asking which is your favorite child). For steak, I love the Malabar Pepper Rub — spiked with Indian peppercorns and Worcestershire sauce powder. For seafood and poultry, I like the Greek Island Herb Rub — fragrant with oregano, basil, and — surprise — mint! For barbecued brisket, I reach for the Santa Fe Coffee Rub — yes, it really contains coffee. For ribs, you need the Kansas City Smoke Rub, while pork shoulders shine with my Carolina Pit Powder. My "favorite" rub is actually a six pack — one bottle of each!
If you could only have one BBQ cut or dish for the rest of your life, what would you choose?
That's easy: brisket. Seasoned with salt and pepper and slow-smoked over hardwood!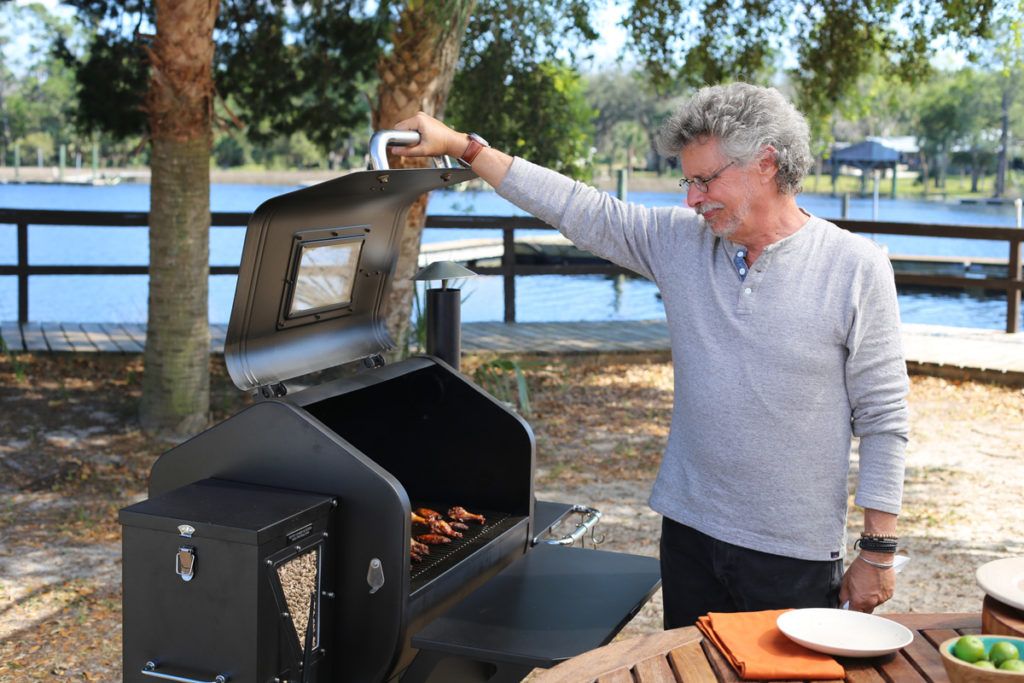 Do you have a favorite regional BBQ style? (Kansas City-style, Texas-style, etc).
Regional American barbecue is like my children. I love them all!
Where can our audience follow you and your work?
Great question! Workman Publishing published my barbecue books (like The Barbecue Bible, How to Grill and The Brisket Chronicles. My Project Fire and Project Smoke TV shows air on PBS. My websites are stevenraichlen.com (about my TV shows) and barbecuebible.com (for recipes, techniques, and my general world of barbecue). To follow me on social media:
Facebook: stevenraichlen
Instagram: stevenraichlen
Twitter: stevenraichlen
TikTok: stevenraichlen