We get it, it is the easy button to send chocolate, fruit and wine baskets to your team and clients.  But quite frankly, they probably receive the same gift every year...from multiple people...and it likely goes unappreciated.
This year especially, connecting with your team and customers in a personal, unique (and delicious) way is more important than ever.  One way to show your appreciation is through good food.
We're here to help you go from zero to hero this holiday season so you can send a gift that actually means something to your recipient — and we're here to make sure your experience is as stress-free as possible.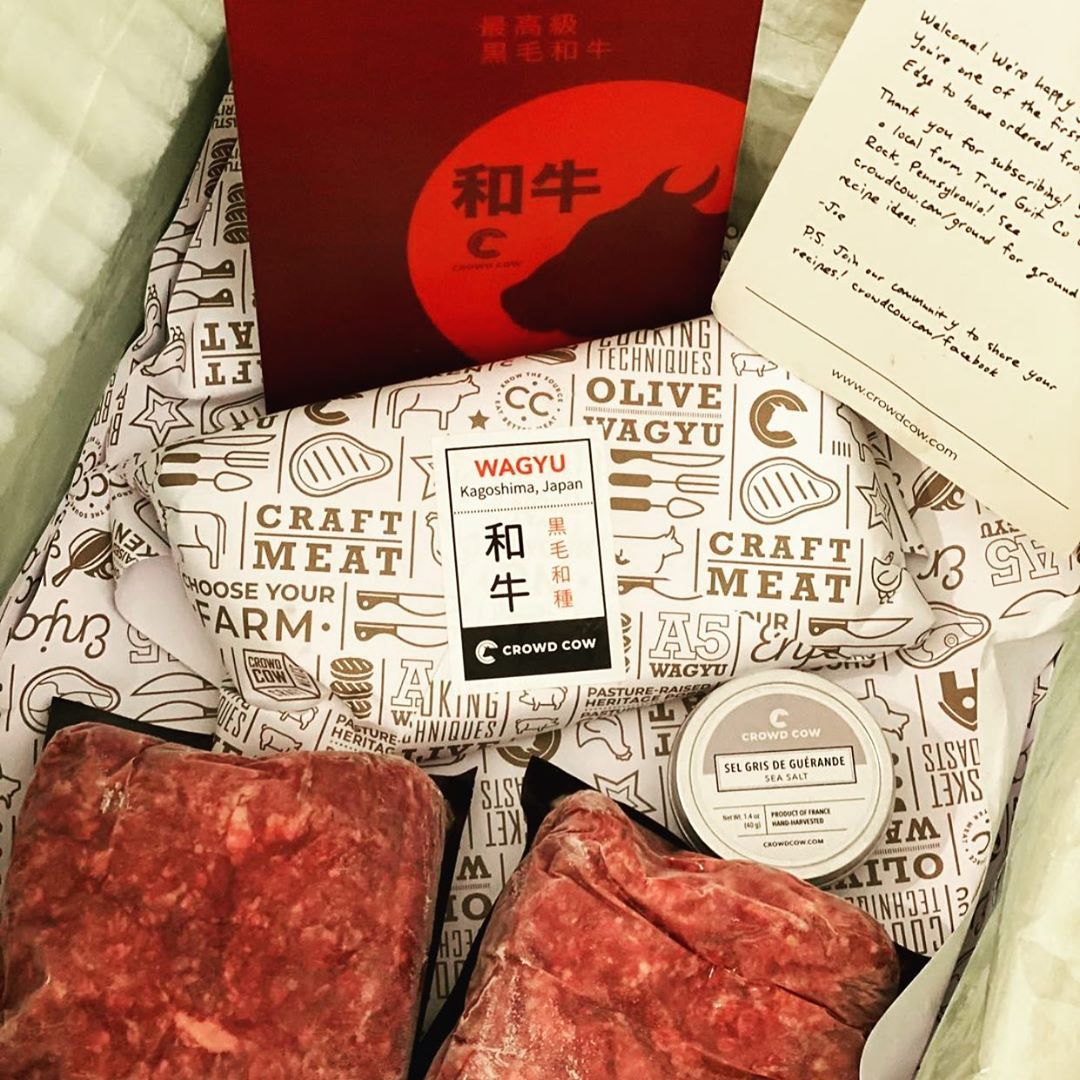 Give a Gift They'll Love
Many of our customers have come to us because they were simply dissatisfied with the options out there for corporate gifting — which can sometimes come across as impersonal and boring.
Take Roger for example …..
"Last year I sent $300  fruit baskets (which I know is lame, but I thought it was better than the chocolate the year before, which were also lame).  I asked one of my clients if they received it and they said, 'yes, I put it right next to the other one that looked just like it.'"
Ouch.  We helped Roger select some A5 Japanese Wagyu Ribeyes (for half the price of the company he used before) and now he is singing a different tune.
"I am very excited to stop being lame and start kicking ass with my gifts!" says Roger.
A White Glove Approach
We work hard to give every customer the personalized care and attention they deserve. When you choose Crowd Cow for your corporate gifting, you'll have a dedicated customer service agent assisting you. You won't get passed to multiple people and you won't be waiting for weeks to hear back from us. Shipping can also be scheduled immediately or for a later date that's closer to the holidays or a specific milestone.
One of our clients, Rachel, came to us after being frustrated with the back and forth with another company and didn't feel the quality met her expectations.
"Last time, we used another meat company and it took weeks to get the gifts out.  Ever felt like you were in a circular reference on a phone tree?" says Rachel. "On top of that, we did not like that we could not customize or personalize the offering and the products were packaged in styrofoam."
We helped Rachel send premium Domestic Wagyu at a $99 price point in fully recyclable/compostable packaging — complete with a personalized note in each box that shipped out the next day.
"Thank you for the high-touch customer service and making it so much easier for us," Rachel says.
We got you Rachel!
Fully Customizable
We have a lot of customers like Rachel who want to customize their gifts and make them more meaningful — and we're here to help!
We offer curated bundles for simplicity as well as fully customized boxes if you have something specific in mind. You won't be locked into a sheet of 6 set boxes without any flexibility — because we understand that every client is different.
We'll even work with you to create bundle names to reflect your company or industry. We recently helped with an event for Google and called their box "Google the Rarest Steak on Earth." Hint: We sell that steak.
Each bundle also comes with a personalized note from you. Have 20 employees you want to send a box to? You can address each team member by name and write a thoughtful message just to them.
Environmentally friendly
We know there can be a lot of packaging waste around the holidays (and shipping in general) – but Crowd Cow helps lessen that impact. For year, we've committed minimizing our footprint by using fully recyclable packaging and gone further than our peers by utilizing fully compostable insulation. You can read more about our eco commitment here.
---
We know that everyone has had a lot on their plates this year, so they might as well have some steak on it!  Let us help you with your corporate gifting needs so you can make those important holidays and milestones even more memorable — find out more here.