Shabu Shabu is an easy, inexpensive and nutritious Japanese dish where beef is the star of the show.
Long ago, as a homestay student living on a farm in Japan, my host parents used to take me to Shabu Shabu restaurants a lot. I loved the taste, but also how it brought everyone together around the table to cook.
It's east to make Shabu Shabu at home (and everyone will love it), you just have to have the right ingredients and the right equipment. Everything you'll need is linked from this post so you can prepare ahead of time.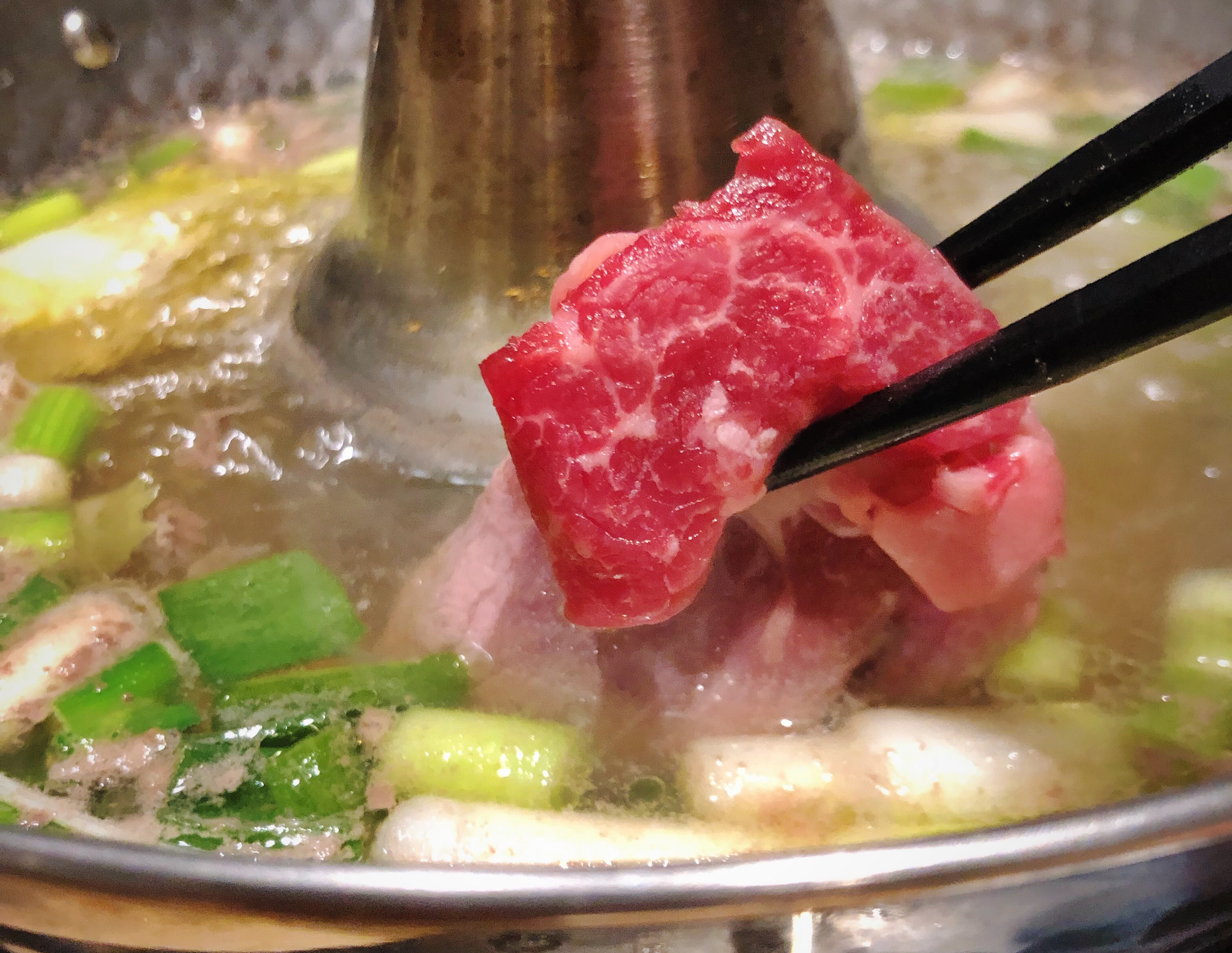 Shabu Shabu is an easy and fun dish to make at home using thin-sliced beef and a table-top burner.
Prep time: 15 to 30 minutes
Thin sliced beef cooked in a delicious broth and dipped in a light soy and citrus sauce -- that's Shabu Shabu!
Thin-sliced Beef
It's important to use high quality craft beef (available on Crowd Cow) and a cut that can be sliced thin. Rib steaks, top sirloin and sirloin tip are excellent cuts for Shabu Shabu.

Gebbers Cattle Co, one of nearly 100 small producers in the USA hand-picked by Crowd Cow for their superior craft beef quality and high ethical standards for raising animals.
I recommend this Chef's Choice meat slicer to cut the beef into sheets of around 1/16th thickness. (You'll love it for making beef jerky too.)
Veggies
Head to almost any asian grocery store and pick up a few veggies you like. The classics for this dish include enoki mushrooms, shiitake mushrooms, nappa cabbage, bok choy, green onions and firm tofu.
The key is to thin-slice hard veggies like carrots, and to remove or trim any stems from cabbages. You can just use a knife for this, not the food slicer mentioned earlier.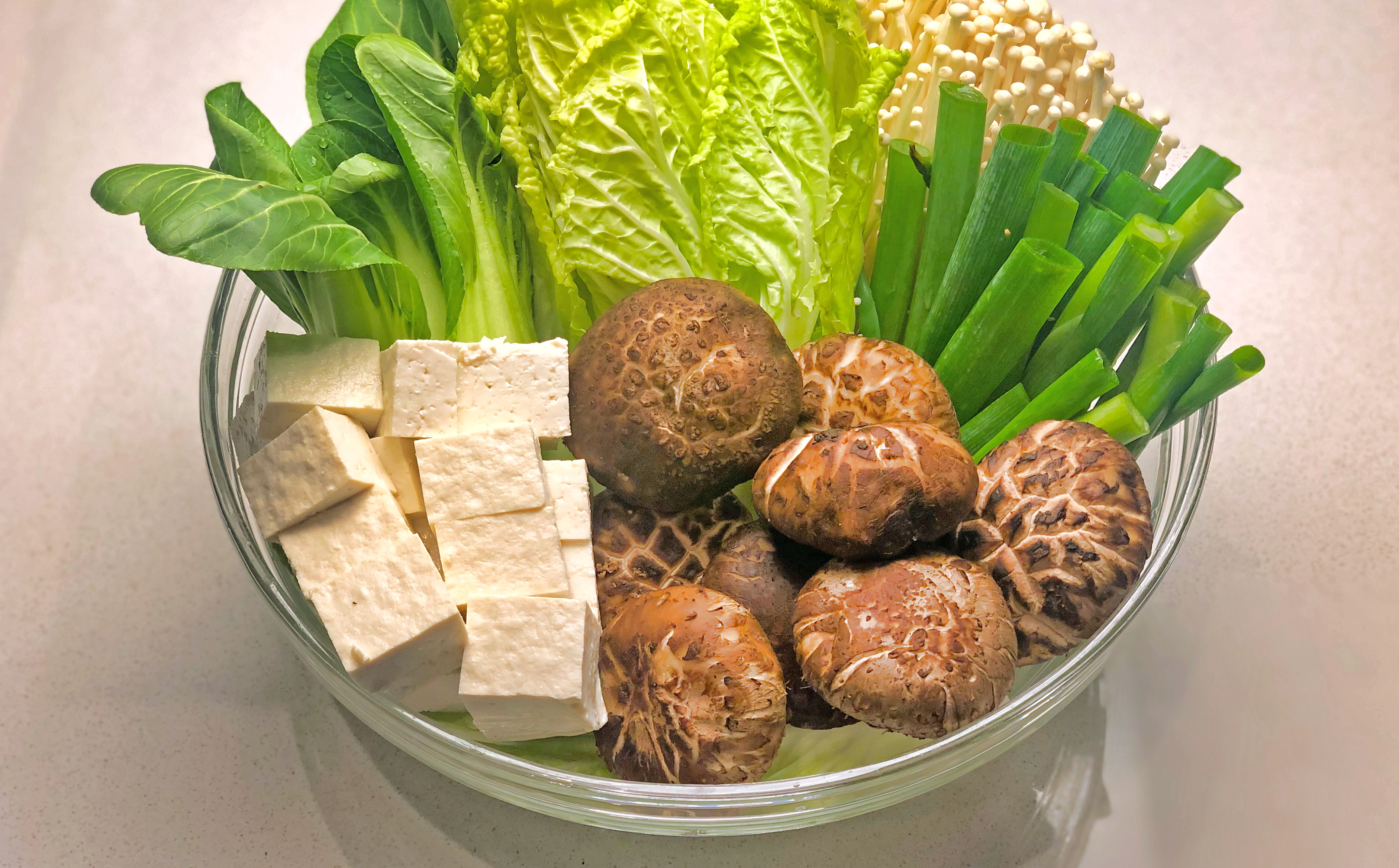 Making the Broth
Shabu Shabu's cooking broth is made with a special dried seaweed ingredient called "dashi kombu".
Dashi kombu is a dried seaweed from Japan packed with umami goodness. You can purchase dashi kombu on Amazon if you don't have the right one at your Asian grocery store.
Fill your nabe cooking vessle halfway with lukewarm water, and add two sheets of dashi kombu. Let it soak for 20 to 30 minutes while you wash your veggies, slice the meat, etc.
When you're ready to get cooking, add a tablespoon of cooking sake and bring the broth to a boil. Just before it boils, remove the kombu.
Finally, add a pinch of salt.
Dipping sauces
There are two popular sauces that each person around the table should have to dip their meat and veggies in.
One is a ponzu sauce (a tangy soy sauce made by mixing soy sauce, mirin and yuzu or other citrus juice, or you can just buy some) and a sesame sauce (which again, you can just purchase online.)

Cooking sake, mirin, ponzu sauce and, on the bottom, dried dashi kombu used to make the broth.
Cooking
Keep the broth at near boil and add the thicker veggies. Everyone then uses their chopsticks to dip a piece of thin-sliced beef into the broth to cook yb wiggling it around for 20 to 30 seconds. Once it's cooked, dip it in one of the sauces and enjoy!
The nabe cooking pot I use is this one), which is a very common design.
The tabletop gas grill I use is this Iwatani gas grill and it uses these gas canisters.

Iwatani tabletop gas grill in action.
Note: never use portable gas burner indoors without sufficient ventilation, and read all warnings before attempting to use one at home.
Summary
Japanese Shabu Shabu a delicious and easy-to-make dish that's fun to make and everyone will love. With just a little preparation, you'll love this fun way to eat and cook together.