Labor Day is a time to celebrate your hard work with a crowd-pleasing spread, perfectly prepared on your home grill. The beginning of September marks the final hurrah for grilling season as crisp fall air rolls in and the temperature begins to drop.
So enjoy the act of grilling from the comfort of your backyard and savor the last moments of the summer season with our recommendations. Plan your spread in advance to take advantage of Crowd Cow's End of Summer deals!
Starter
Chips and dip are the classic snack dish, but what if your starter provided a little more than the everyday go-to? While these bacon-wrapped pickles call for oven prep, the grill's already warm and all you need is to cook that bacon. Grab a grill pan to hear that sweet, sweet bacon sizzle. It's the perfect bite of flavor to whet your guests' appetite for the main dish. Not to mention, you'll be able to wow them by saying exactly where your bacon comes from!
Main Course
No matter your preferred protein, we can serve up some stellar recipes that can be prepared entirely on the grill (we know 'cause we've done it!).
Beef? You really can't go wrong. We like the Grilled Coulotte or the Grilled Flat Iron with Wine Reduction if you want to wow your guests, but nothing says summer like a juicy burger on the grill.
Pork? Try these Pork Chops with Caramelized Apples and Onions. Our recipe suggests using a cast iron skillet to all the cooking. Don't worry, you can still do this on the grill! Just use the heat from the coals to heat up the skillet.
Chicken? Smoky Paprika Chicken is just what your summer grill sesh needs. With a butterflied chicken like those from Pasturebird, it's incredibly easy to make sure your chicken gets fully cooked.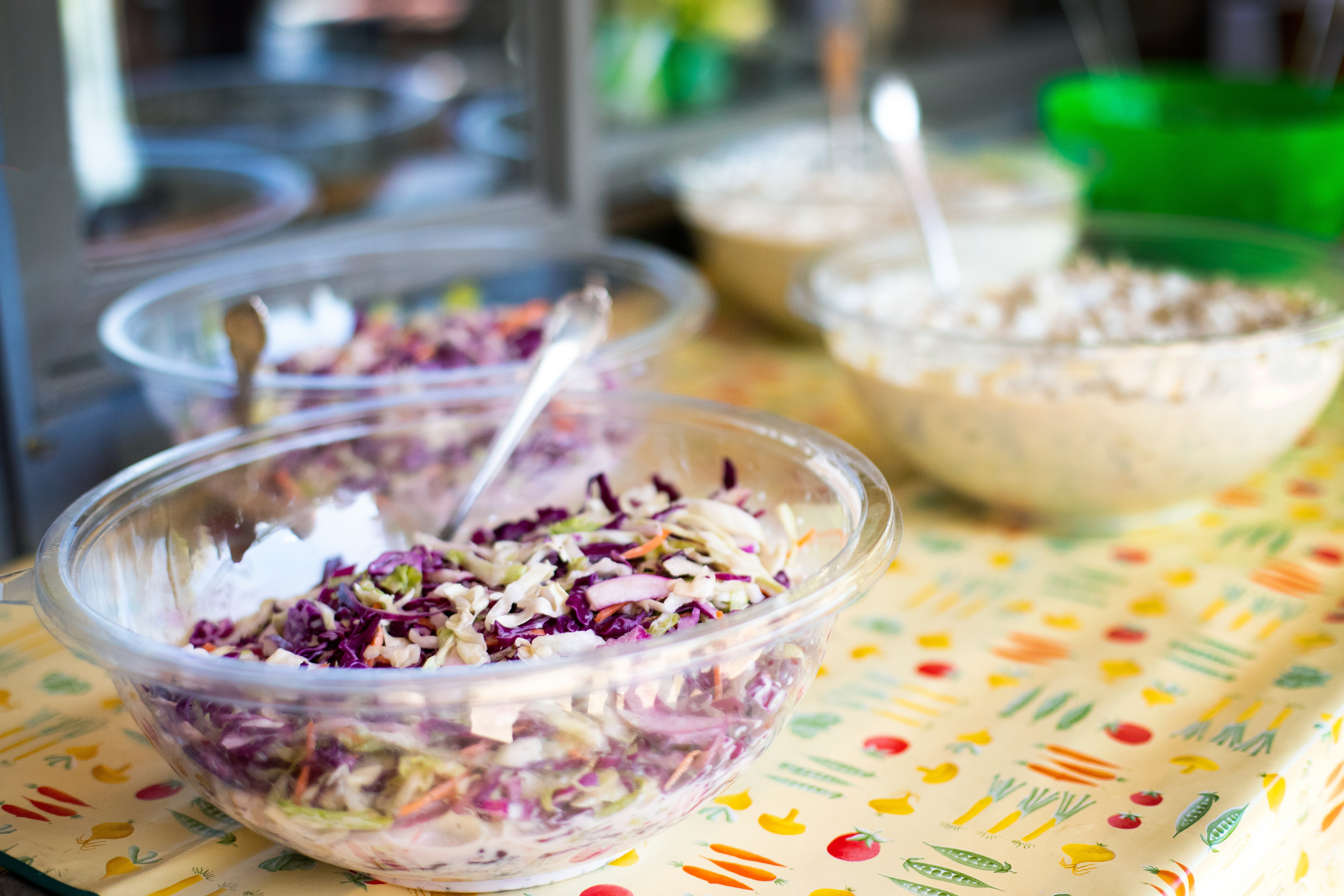 Sides
What feast is complete with some mouthwatering sides? This recipe for easy grilled corn lets you keep cooking on the grill. Toss together Becky Harlow's Famous NW Coleslaw to share some signature flavors from our 2018 Partner of the Year.
National Fajita Day was just a few short weeks ago so keep livin' up the Tex-Mex flavor with steak fajita skewers and fajita chicken kebabs. Who says you can't have meat for your main and on the side? Not me!
Dessert
Don't let those coals cool! Make the entire feast in the sunshine with these grill-ready dessert dishes. Toast a marshmallow over the grill for the time-honored classic: s'mores.
If you're feeling like a more sophisticated bite, pick your favorite fruit for a grilled honey balsamic-glazed feast. Or try this recipe for grilled fruit bruschetta with marscapone (but make the marscapone the night before so you can enjoy the act of grilling.