If you visit Thistle Creek Farm in Tyrone, Pennsylvania like I did a few days ago, you'll wind up learning a lot about cows, soil microbial populations, and the local iron-forging history, all courtesy of ranchers George and Christy Lake.
First, George will introduce you to his world-famous herd dogs, who have been featured on A&E for their talents.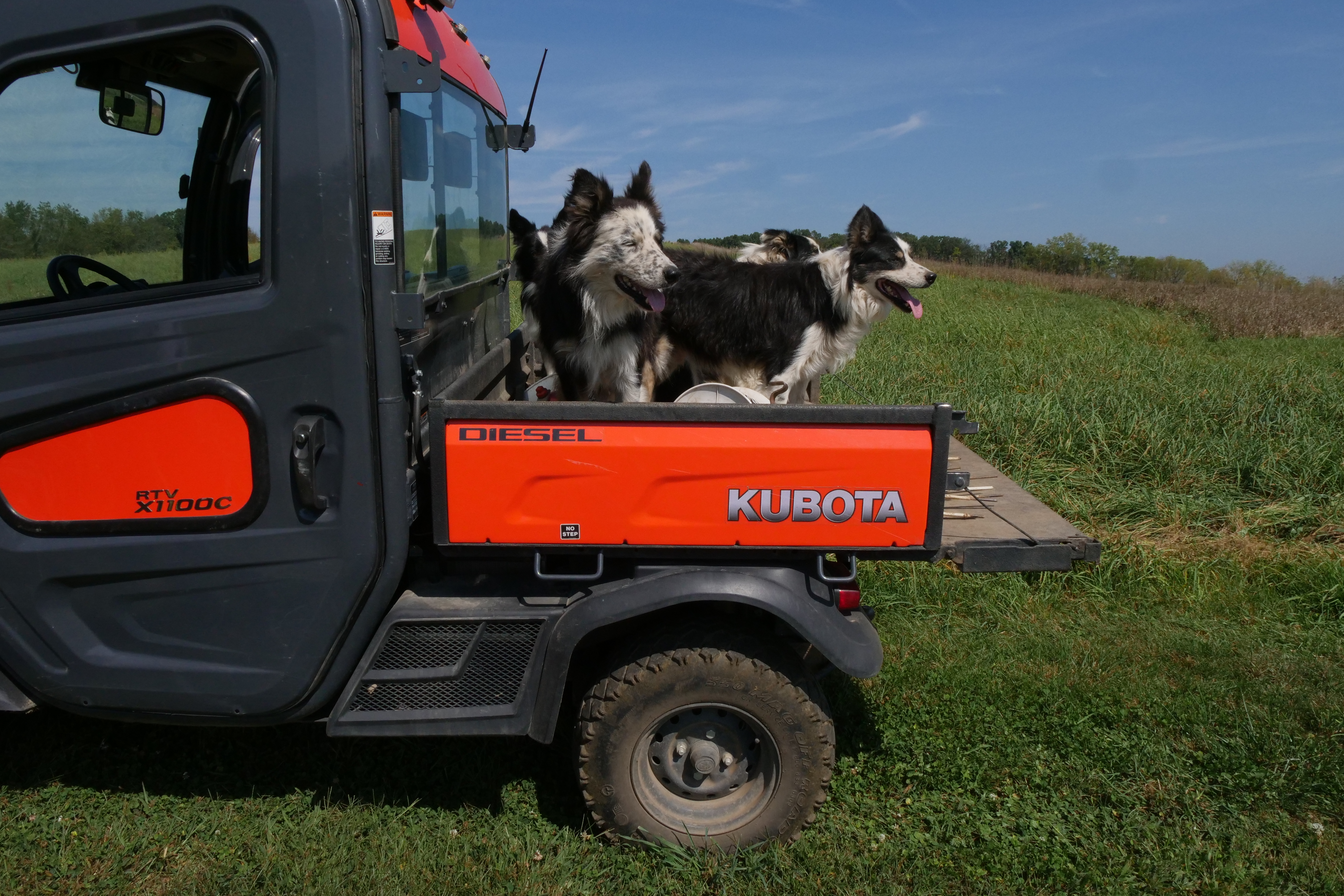 Especially dear to George is Mack, who, though he's getting up in years, is still known to fist-bump multiple times per day.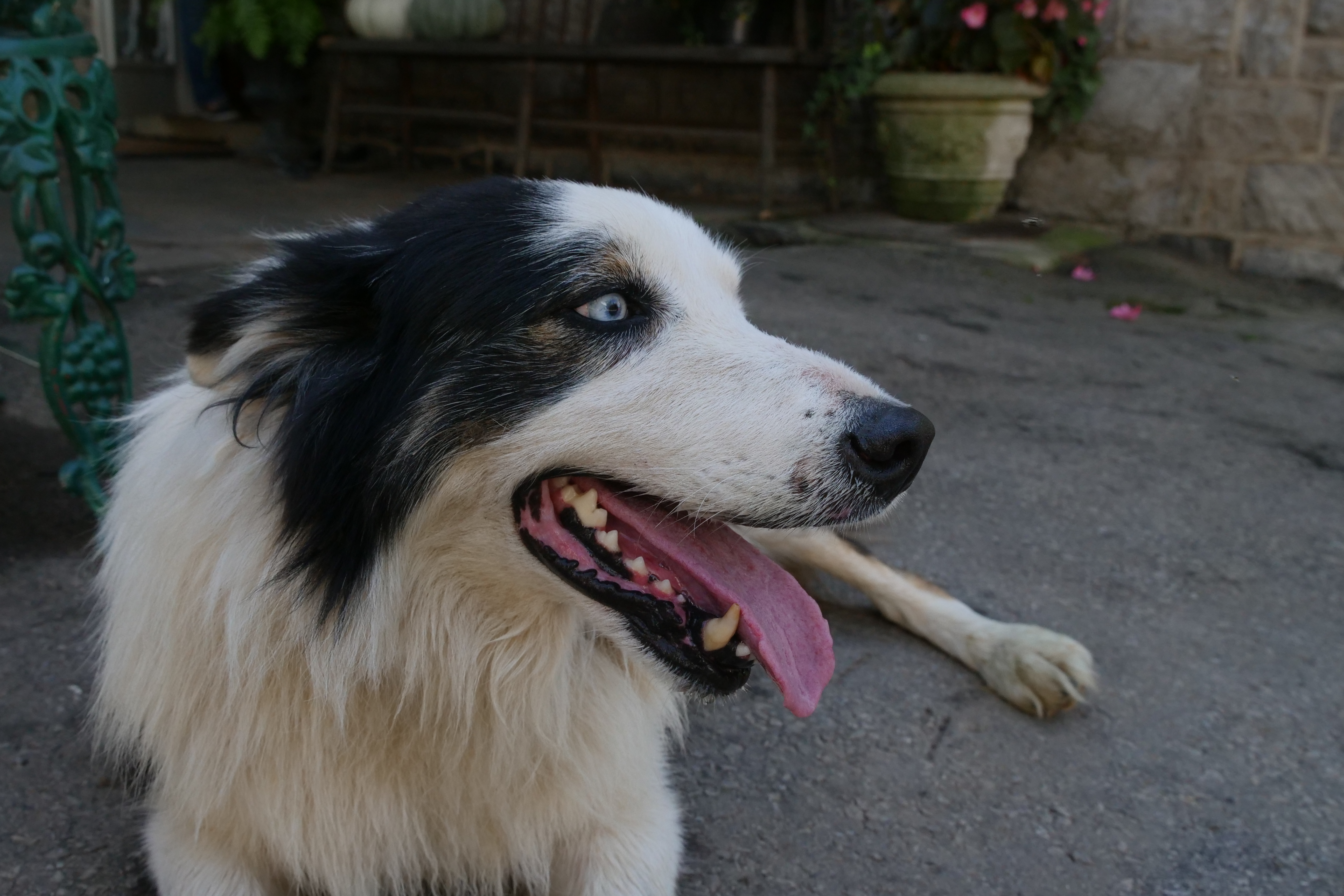 Then, of course, you'll visit the cows.
George is a devout student of soil microbial health. He often says to audiences of new farmers, when he's invited to speak at conferences, that in order to have a sustainable cattle ranch you need to "feed both livestock and soil."
He's also an animal husbandry buff -- his herd's genetics draw from several British breeds he's introduced over the years. While some ranchers are really focused on having Purebred herds (Purebred Black Angus might sound familiar, for example), George prefers to bolster his herd's adaptation to grass-fattening by introducing cows of different breeds, and raising their offspring.
Here's some of the herd in a new pasture, all focused on eating (except the one guy wondering what the human with the camera is doing). George rotates them to new grazing areas up to five times a day, and the cows always get visibly excited when George takes down the moveable fence line, opening up a brand new salad bar for them to exploit.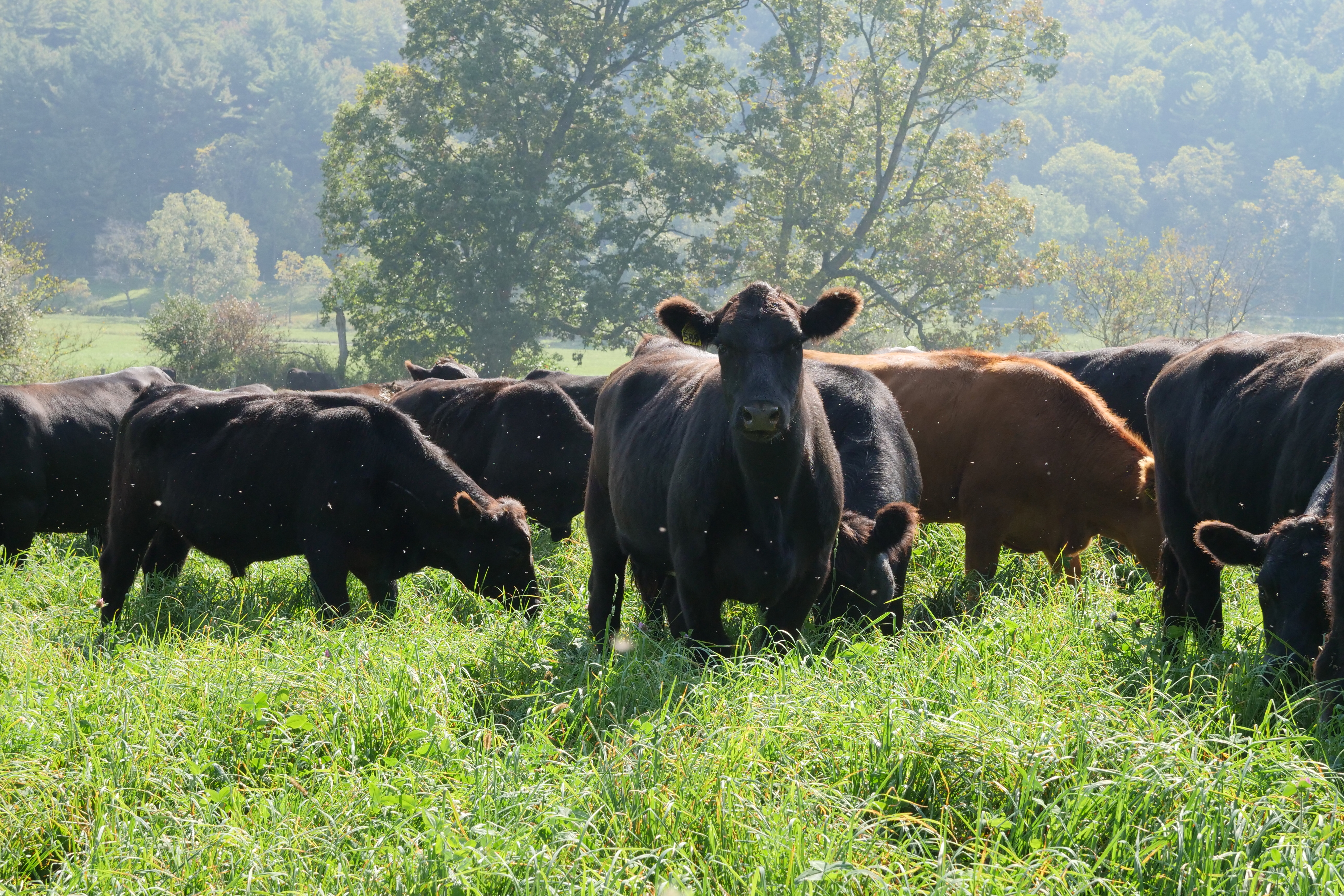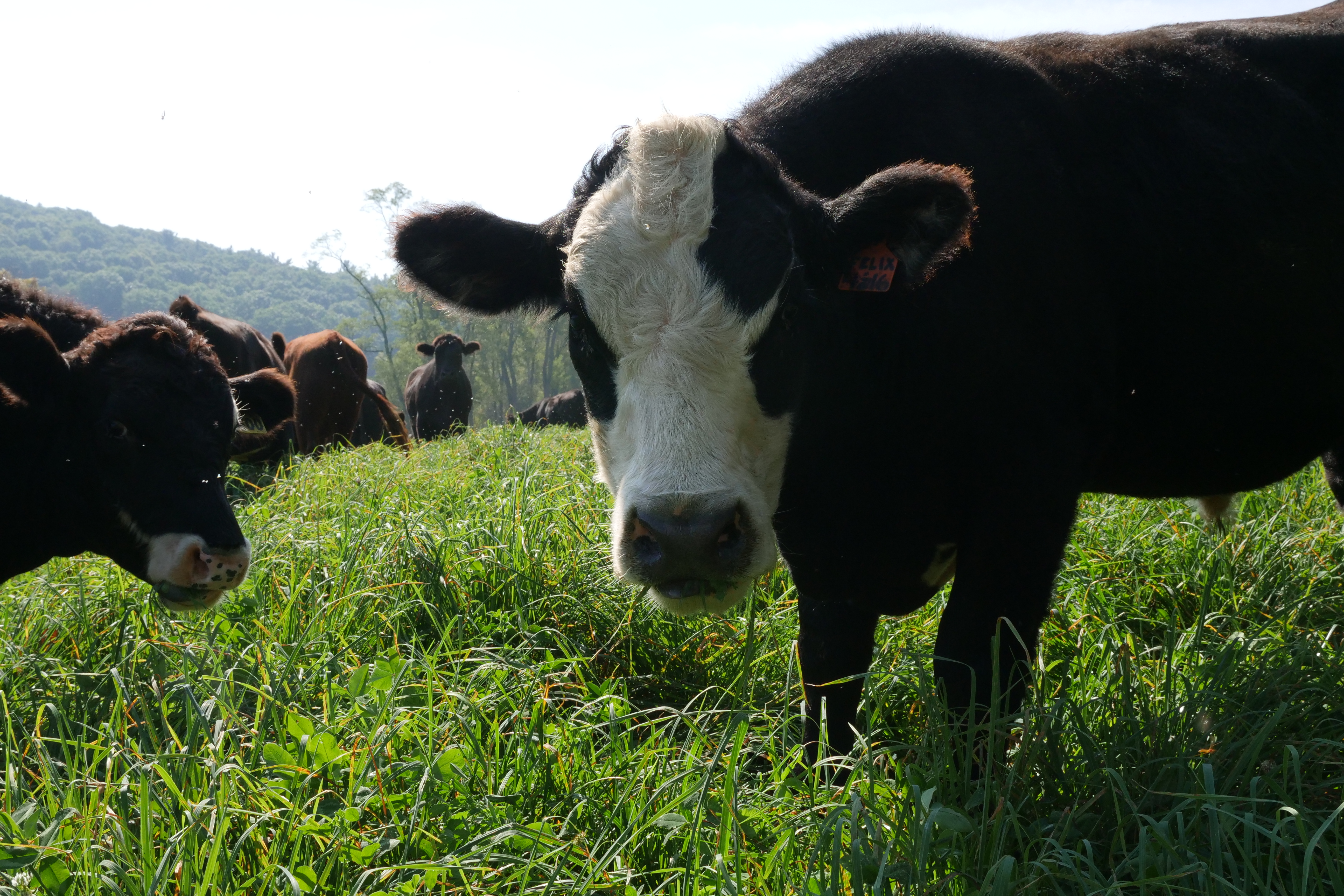 Then you'll hop back in the four-wheeler and drive along a well-worn dirt path that's actually an old Pennsylvania wagon highway from centuries ago. George will shut off the engine to point out the sudan grass. It's doing well even in the unusual heat they've been having; and it'll help the cows get fat, and stay healthy.
Then he'll fire the engine back up and announce that you're going to go round up the sheep. (Oh yeah, they have sheep, too.)
George will hop out, ever spritely, and pop a whistle in his mouth to direct his herd dogs. They'll shoot out from beneath his feet, flying miles out into the fields and expertly herding the animals back to George, with only the assistance of a few shrill notes.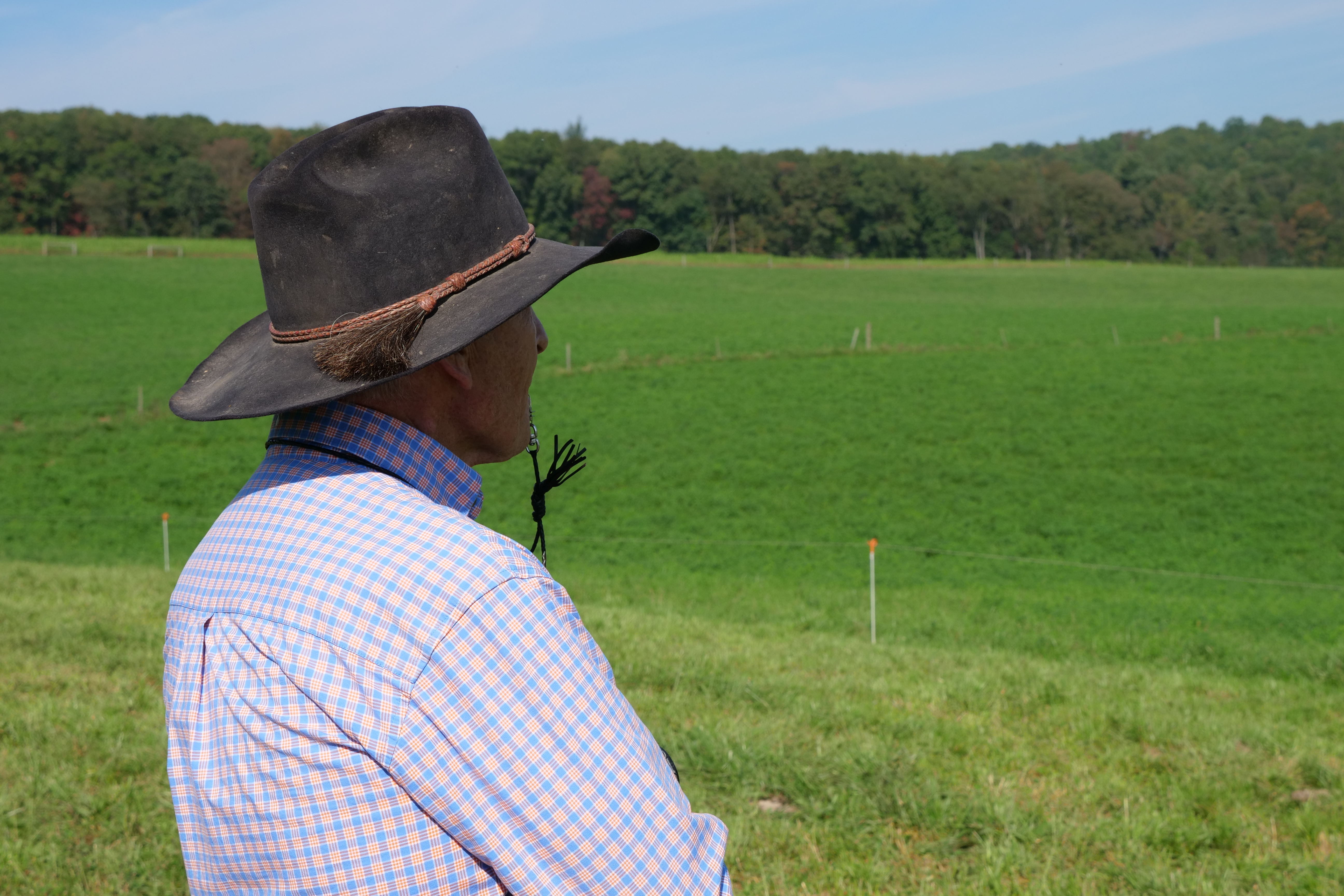 Next, you'll buzz over to the old iron forge on the property. It's one of the oldest in the state. George's farm -- and his son's house, and his daughter's house, and his daughter's in-laws' house -- are all on the site of the old ironworks and mill village, so relics like these hide in plain site. George is slowly restoring one of the oldest mills.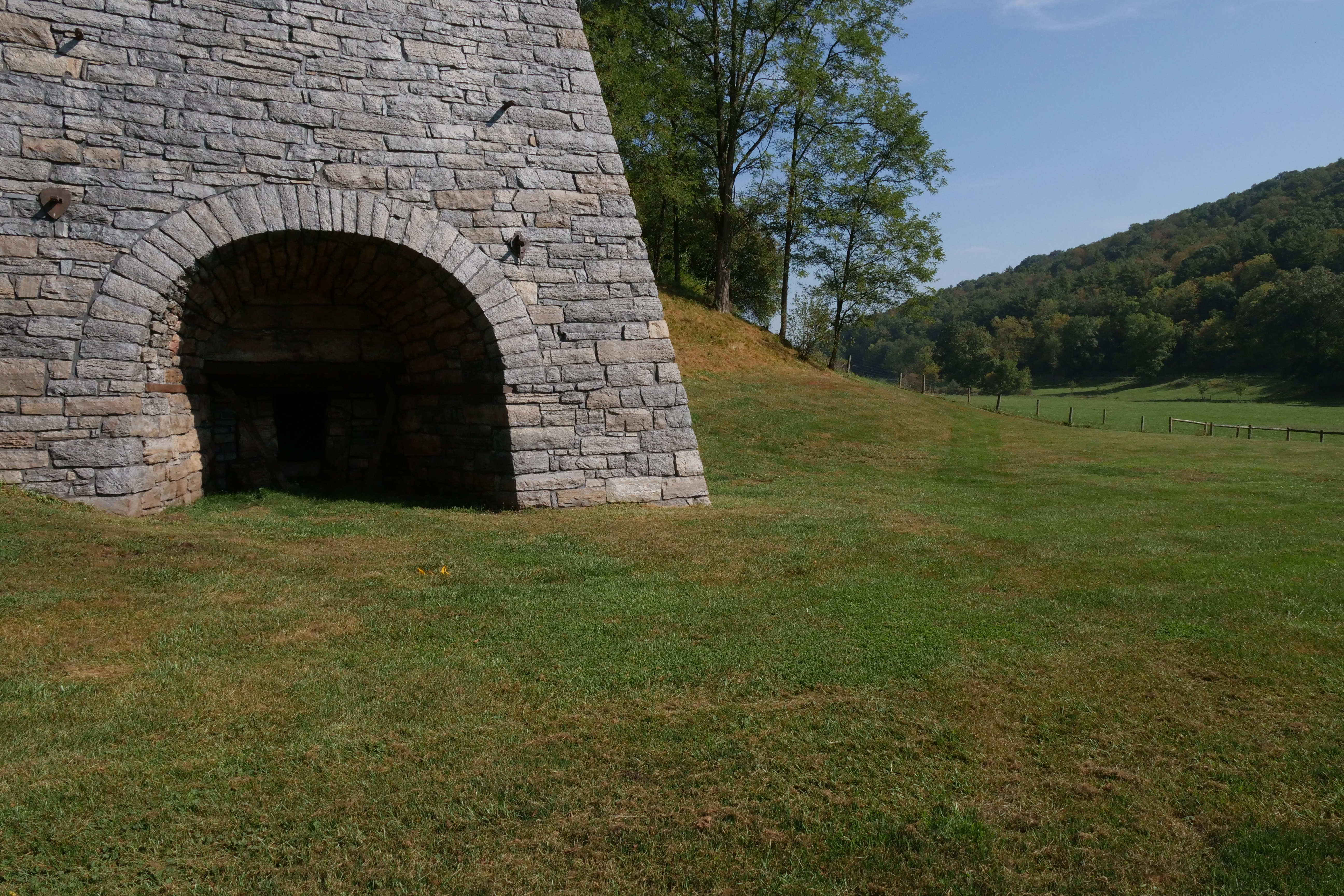 He'll probably point out some of the "slag," or rocks that were formed by high heat that hide between the blades of grass if you look closely.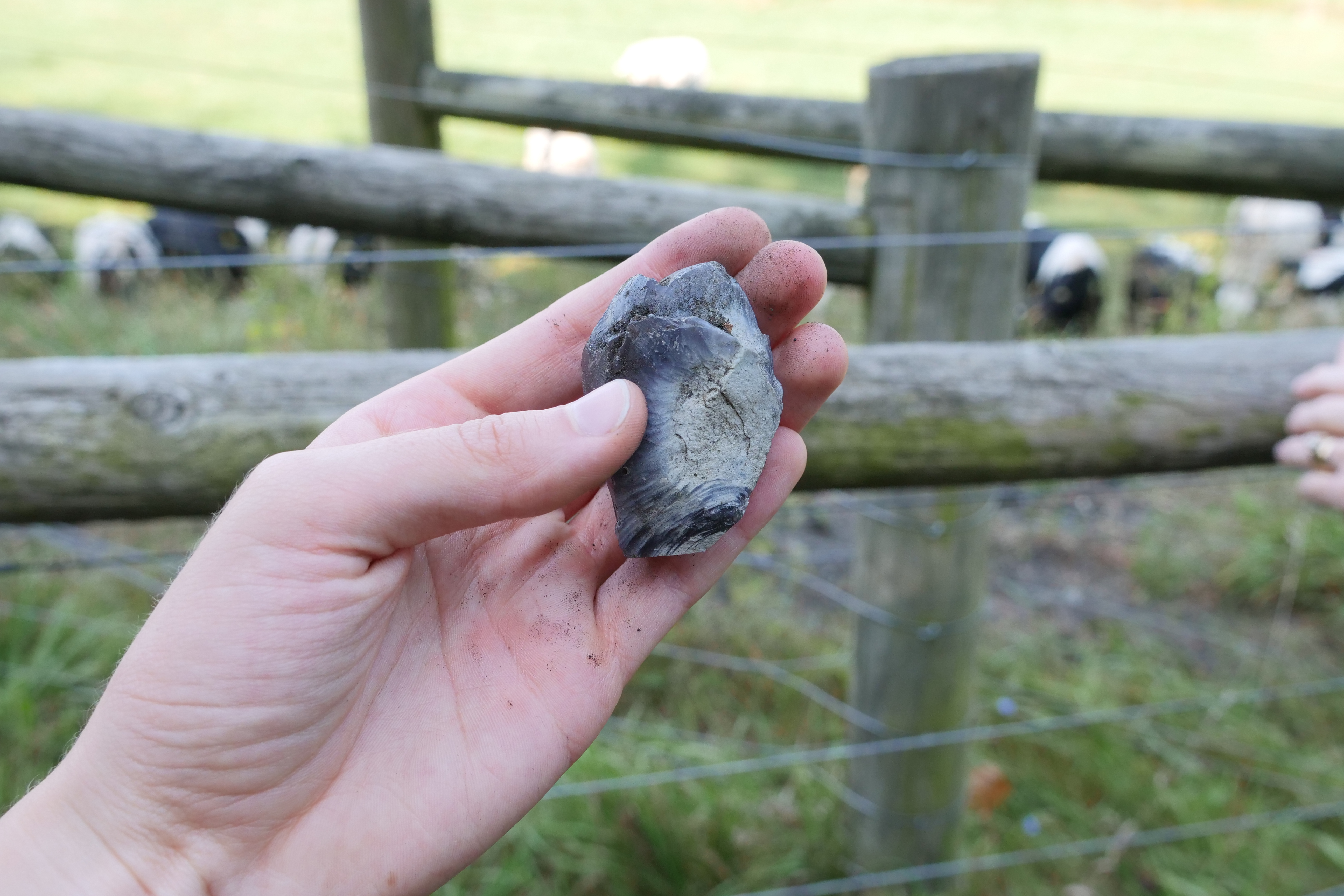 As you get ready to leave, the cats will come to say goodbye.
And George and Christy and Mack will pose for a quick photo, and send you on your way with a slice of coffee cake.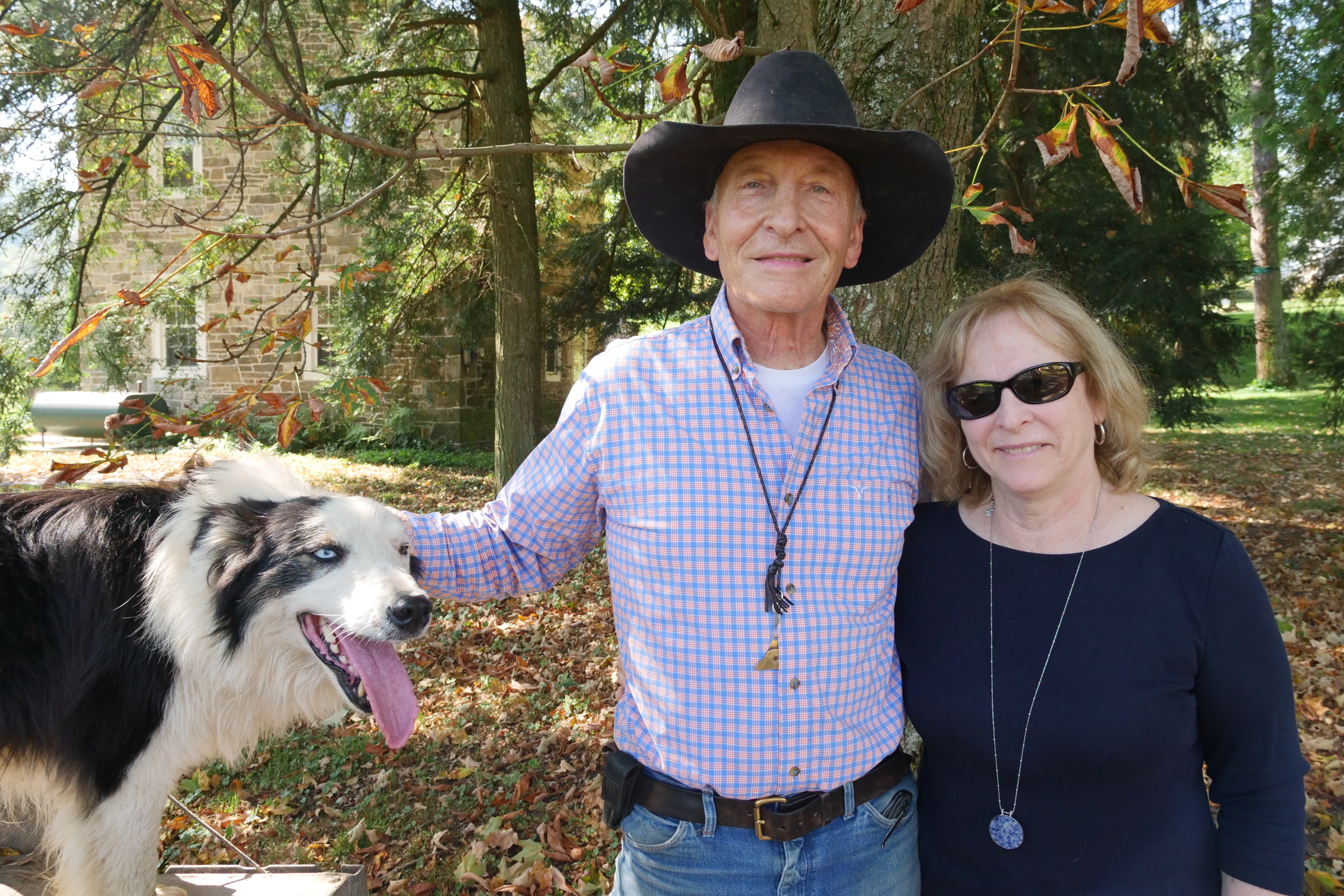 As you pull back onto the highway, George and Christy's day is just beginning. There are cows to move, after all.