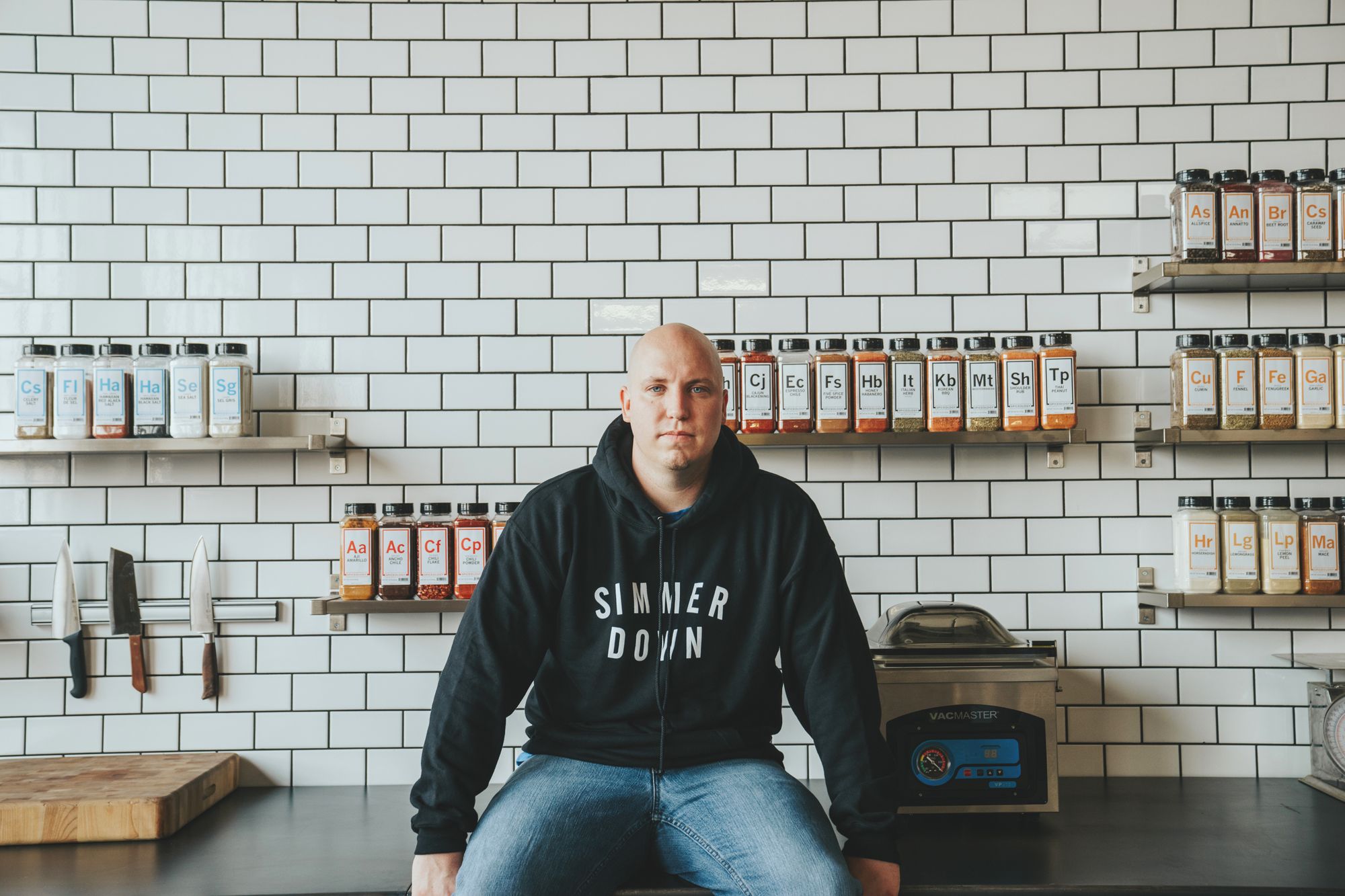 We take our craft meat, and whatever goes on it, very seriously. Spiceology is changing the spice game with their innovative, freshly-ground spices — and we're thrilled to partner with them and offer three of their most popular blends in our new bundles.
Get to know Pete Taylor, chef owner and founder of Spiceology.
Why did you start Spiceology?
I grew up in Boston, where I went to culinary school and became a chef. Over the years I watched as products like potato chips, salsa, jelly and more expanded to include tons of new flavors, while seasonings always stayed the same. I thought, if there can be biscuits-and-gravy flavored potato chips, spices must be able to go beyond lemon pepper and Old Bay. Flavor innovation was in high demand, and no one was capitalizing on these funky new flavors — so I decided to be the one to do it.
Does being an entrepreneur come naturally to you?
I've always been a bit of a hustler with a side jam. I had a paper route when I was 11 years old, but I never delivered any papers. I got a crew together to deliver them for me and I'd collect the money while they got a small cut.
What's the best part about what you do?
The most fun part about what I do is building my team. Watching the company grow and trying to keep up with it is exciting, but that's also the hardest part — bringing on someone at a junior level, growing them and getting them to a point where they can run a whole division.
Before Spiceology, I was a chef for my entire life, not a business owner ― so in the beginning, there were a lot of mistakes and learning curves. Hiring passionate people and getting advice from other entrepreneurs were the keys to my success when I started out.
Who taught you how to cook?
My grandmother was the one who inspired me to get into culinary. She would make gravy from scratch and teach me the fundamentals like how to create a roux. No cans were ever used in her kitchen. New England classics were her specialties ― corn chowder, lobster rolls and more comfort food. Later, I went to culinary school and worked my way up in restaurants.
Crowd Cow x Spiceology
How did you hear about Crowd Cow?
It was actually on my good friend Ezra's Instagram, @darth_traeger. Ezra's a big-time fan of Crowd Cow and reps you guys hard.
Why partner with Crowd Cow?
We love your commitment to supporting local farms and quite honestly, everything we've tried has been absolutely delicious!
How do you see Spiceology & Crowd Cow's values align?
We're both invested heavily in the quality of our products, devoted fully to understanding every step of the production process for an insane end result.
Quick Bites
Grass or grain finished beef?
Always grass-finished ― there's so much more flavor!
What's your last meal?
Meatloaf with mushroom gravy, Yukon gold mashed potatoes and blueberry pie to finish.
What's your go-to dinner to wow guests?
Thai cuisine! Any Thai soups like Tom Yung Goon are great, and I love making curries. Thai cuisine is my go-to because of the vast amount of spices I can use.
What's your favorite Spiceology blend?
Our Black and Bleu Cajun BBQ Rub is great on everything ― chicken, eggs, potatoes.
On your all-beef hot dog ― are you a ketchup or mustard guy?
On my hot dog: ketchup, mustard, onions, relish, sauerkraut and whatever else you can give me.
What's your favorite Crowd Cow product?
Definitely the Olive Wagyu... it's life-changing.